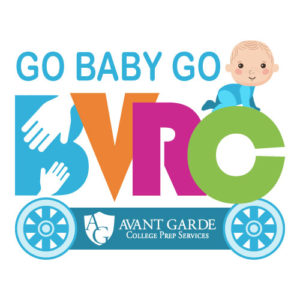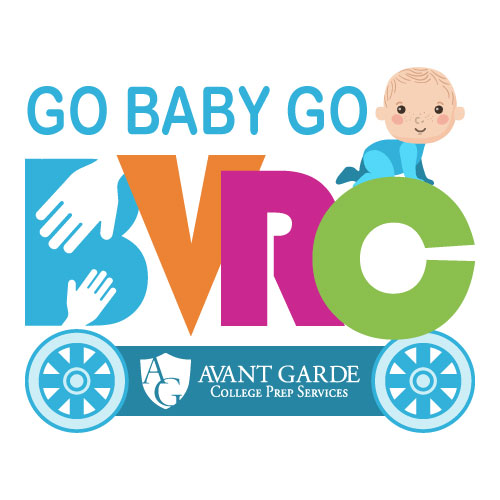 Welcome To Our Go Baby Go Program!
What is the Go Baby Go Program?
Go Baby Go is a national, community-based research, design and outreach program that provides modified ride on cars to children birth to 5 who experience limited mobility. Integrating assistive technology, families, clinicians and industry partners, the program provides children with disability the opportunity for movement, mobility and socialization.
Children with disabilities in our community will directly benefit from the program. Independent mobility is linked to cognitive, social - motor, language and other developmental benefits in young children. Independent mobility allows children to explore their environment, engage in social interaction with peers, and learn.
There is currently no such program in our community, even though current projections indicate there are tens, if not hundreds of families who would benefit from a modified car. We have already identified ten pediatric patients who would benefit from a Go Baby Go car. With YOUR help, we can make this dream a reality for many in our community!
Why BVRC?
The only community-based nonprofit therapy provider in the Brazos Valley, BVRC has a long-standing history of service and more than six decades experience in the world of rehabilitation services. Patients from seven counties rely on BVRC for physical, occupational and speech therapy services. Life-changing therapy is offered under the supervision of a medical director and further enhanced by counseling and case management services. Over 95% of patients served at BVRC are pediatric, with the highest population concentration in the 3-5 age group. Licensed clinicians at BVRC have the expertise, knowledge and experience to assess children with limited mobility for a Go Baby Go car that can revolutionize their and their family's lives.
Why Avant-Garde College Prep Services?
A one-step destination for test preparation, college application and essay prep, Avant Garde – College Prep works with a growing body of talented, gifted students who are looking to translate their interest in STEM into effecting real change and making a difference in their community. Under their teachers' leadership and mentorship, these students are looking for real-life projects to apply their passion for math and technology. The Go Baby Go program provides an invaluable opportunity for students to understand and engineer modifications on kids' cars, while giving back to the community in such a meaningful way.
How can you help?
Our commitment at Go Baby Go Brazos Valley is to make an adapted car available to any family in our community who needs one, irrespective of their ability to pay. Cars can be purchased from various retailers and once modified, they range in cost from $450 to $650, depending on the individual needs of the beneficiary. With ongoing high medical and transportation needs and often a full-time caregiver, families of children with disabilities cannot afford to cover the cost of a Go Baby Go car. We are reaching out to our community to make a difference in a child's life by helping them take a Go Baby Car home.